Independent Media and L'Etoile Presented Joint Media Product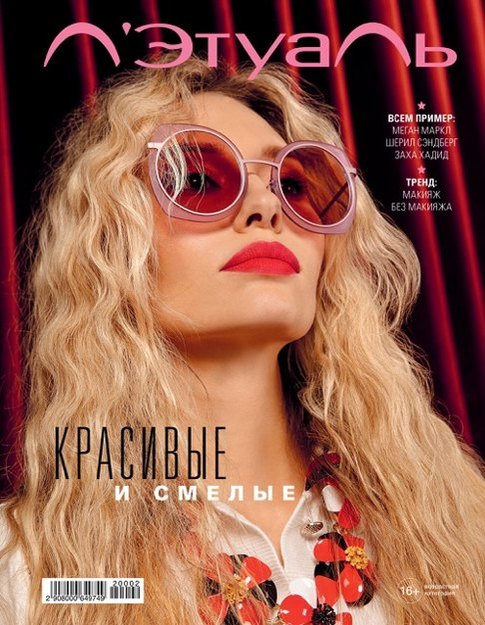 Leading Independent Media professionals are working on the project: journalists and editors, beauty and fashion stylists, writers and creative designers. Every issue includes a guest editor with expertise in beauty and health issues whose task is to cover the given topic as fully as possible and give their unbiased opinion on it.
The magazine's cover and ad campaigns have featured, and will continue to feature real L'Etoile customers who are chosen through open voting on social networks.
All paper used in producing the magazine comes from wood from sustainable forests and is recyclable, including as «ecologically clean energy» for L'Etoile plants. This was one of the most important points on the agreement for cooperation because L'Etoile and Independent Media unconditionally support the global trend towards environmental friendliness and respect for the environment.
«Independent Media is proud of its expertise in content, creatives and modern technologies», – said IM CEO Natalia Vesnina. «The territory of the IM brand covers every area of interest to the modern reader and brings together content in any format for all possible media devices. And we are happy to share our possibilities with brands that want to show clients their best side by choosing a leader in beauty retail like L'Etoile for partnership. After all, each of the three participants in the process — media, companies and, of course, consumers — have an interest in quality content. And, the more professional the content is, the more directly advertisers can transmit the DNA of their brands».
«L'Etoile is always on the same page as its clients, especially in communications», – said L'Etoile chain CEO Tatiana Volodina. «Every day, millions of women visit L'Etoile stores and, of course, get inspired by our media. Producing media that maintains readers' interest is a great responsibility and a great challenge. We are glad to have partnered with a leading publisher to meet these objectives», – she said.