Esquire Won Sales Leader of 2019 Competition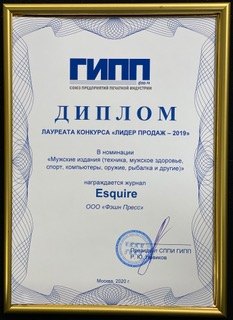 An industry conference on the Condition and Prospects for Developing the Distribution of Print Products in Russia was held in the Moskovsky Komsomolets publishing house press center on February 26.
As part of the event, an expert panel of the Printing Industry Enterprises Union of the Guild of Periodicals Publishers held a Sales Leader of 2019 competition. Diplomas were awarded to the publications that achieved the highest sales in 2019.
Esquire magazine won in the Men's Publication category.