Harper's Bazaar in March: Gwyneth Paltrow and Her Wellness Empire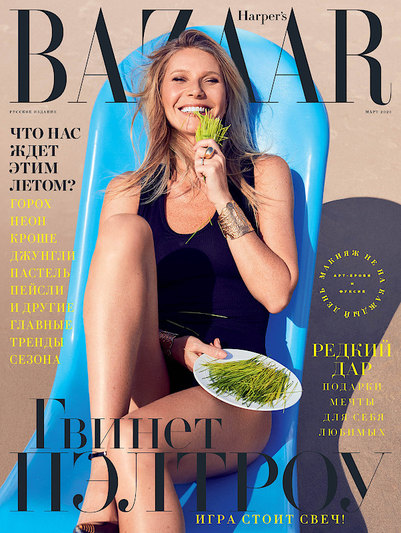 The cover of the March issue of Harper's Bazaar features actress and Goop wellness empire founder Gwyneth Paltrow. Also in this issue:
what to expect this summer: spotted design, neon, crochet, jungle, pastels, paisley and the other main trends of the season;
a Carine Roitfeld photo shoot;
24 hours with actress Svetlana Khodchenkova;
not your everyday make-up: artbrows and fuschia;
an interview with actress Svetlana Ustinova;
rare gift: give yourself something special.
The issue is already on sale.