Popular Mechanics Supports Alfa Future People Festival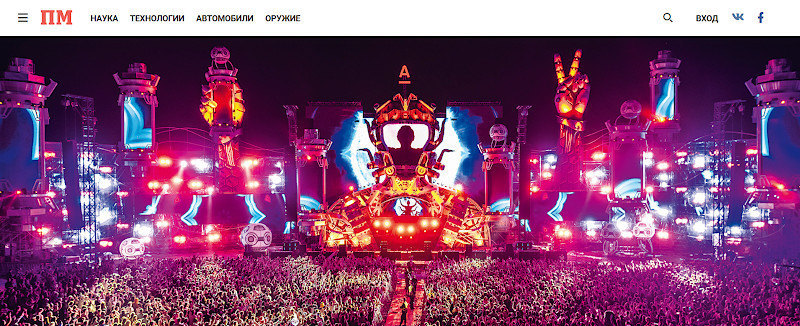 Popular Mechanics is serving as media partner to the Alfa Future People festival of modern music and technology. The event will be held on August 16-18 in the town of Bolshoy Kozino in the Nizhny Novgorod region.
The Alfa Future People festival will unfold over a 50-hectare area containing 7 music stages, a food court, an auditorium, a sports zone, a workshop zone, and interactive installations. More than 100 DJs from different countries will take part in the program. This will be the sixth time that these open-air stages – the largest in the country – will host three days of the best set designs, the best sound and lighting, and the best video installations and special effects.
Popular Mechanics Editor-in-Chief Alexander Grek attended last year's festival. In his issue, he explains how the festival is put together, how the technical and artistic elements are achieved, and what an open-air rave is in general.
Read more about the festival on the official Alfa Future People site: afp.ru.