Harper's Bazaar in August: The Season in a Nutshell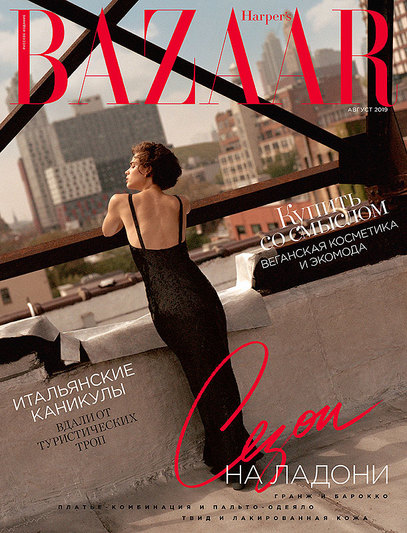 The August issue of Harper's Bazaar shows the new season in a nutshell: grunge and baroque, a combo dress and coat-blanket, tweed, and lacquered leather.
Also:
Italian vacation: planning a trip to Italy, from Rome and Florence to Venice and Milan.
Don't awaken the beast. Beauty Department Director Yulia Kudryavtseva looks at the finer points of beauty etiquette.
24 hours with Veronika Kheilbryunner: the icon of street style on how to get ready for a party in a couple of minutes — and what to do with the time left over.
Plan for Dima. Dima Bilan on life as a single, oriental practices, and nostalgia for the '80s.
Flash: the hottest parties according to Harper's Bazaar.
The issue is already on sale.
Harper's Bazaar — fashion without rules!