August Issue of Cosmopolitan Answers All Questions from Readers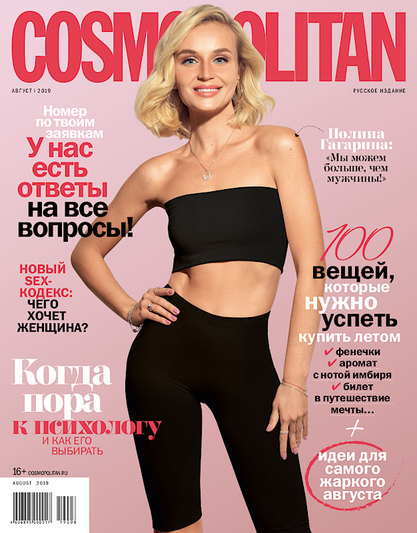 The August issue of Cosmopolitan was composed according to readers' requests. In an interviewer, singer Polina Gagarina — who appears on the cover — shares what she thinks about ecology, esoteric subjects, and feminism.
In this issue:
That's clear! How to know if you need a psychologist and where to find one.
Threesome. Senior Cosmo editor Ksenia Anosova on sex for threesomes.
The secrets of everyday natural makeup.
It's his choice: writer Alexander Tsypkin discusses whether a man can change for the sake of the woman he loves.
Startups that have yet to reach Russia.
Actor Brad Pitt talks about "Once Upon a Time in Hollywood," the start of his career, and working with Tarantino.
The issue is already on sale.