Best of the Best: Flagship Issue of Robb Report Russia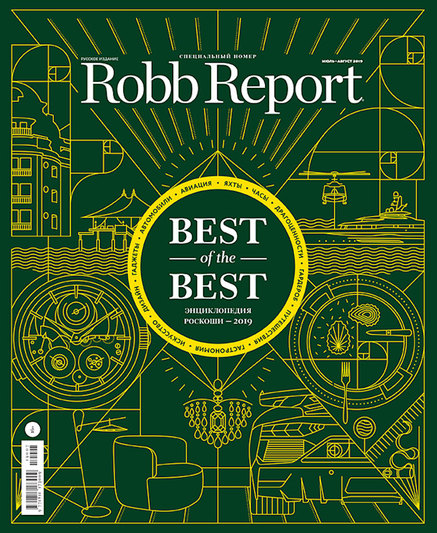 According to tradition, Robb Report Russia has released a mid-summer issue highlighting the best of the luxury industry for the past 12 months.
In the special Best of the Best 2019 issue:
the year's best automobiles, including the unique La Voiture Noire with a price tag of more than 16 million euros;
the standard-bearers of private aviation around the world, whose number now includes space rockets for the first time; yachts with interiors boasting bold architecture and design;
the most interesting and expensive watches, including those executed using sophisticated gem-quality jewelry technology;
the return of the traditional suit to men's wardrobes;
travel to proven but as yet unconquered tourist destinations;
outstanding gastronomy that knows no limits;
masterpieces of impressionist and other art;
modern design;
the main gadgets of the present era and everything needed for beauty in the future.
The issue went on sale June 25.