Harper's Bazaar in June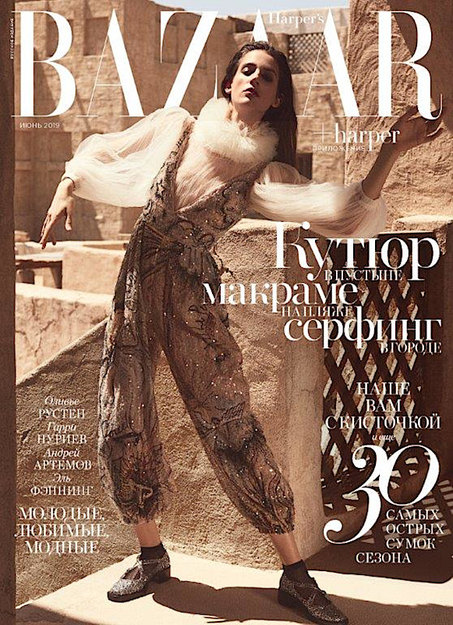 The June issue of Harper's Bazaar was released with a supplement for the young and daring.
In this issue:
Couture in the desert, macramé on the beach, surfing in the city.
You with a brush and 30 of the sharpest bags of the season.
Why don't you..? Actress, singer and style icon Catherine Deneuve on how to add variety to your life in June.
My world. Actress, director and Bvlgari house friend Olivia Wilde on school comedies, things with a history and a playlist for all time.
Riding the wave. Harper's Bazaar peeked in at the Etro tailor house and learned what inspired Veronica Etro to create her spring-summer collection.
Island of freedom. Hippie stories by designer Jonathan Anderson in Loewe's third collaboration with the Paula's Ibiza boutique.
Head in the clouds. The summer Hermès collection shows once again how different artists' dreams can be.
This is not a toy. The long-awaited premiere of the Prada jewelry collection is a serious event.
To each his own film. Russian film stars at the Kinotavr Film Festival.
Everything works out. An express course by Dr. Leonid Elkin not only helps you come to terms with the idea of going to the beach, but also helps you enjoy it.
Landing in a fairy tale. Actress Elle Fanning pursues her dream not only in her new film, but also in a Bazaar photo shoot.
Clear Harry. Harry Nuriev, the main interior designer of the Instagram generation, on plastic beads, Stavropol sunflowers and other sources of inspiration.
The issue went on sale May 21.
Harper's Bazaar — fashion without rules!