Harper's Bazaar Served as Informational Partner to Da!Moscow Art Show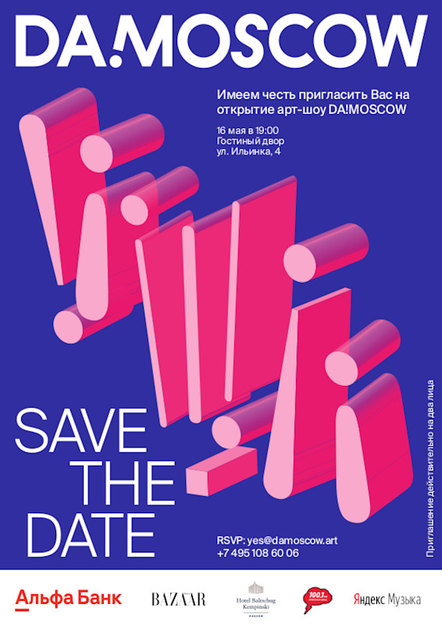 Harper's Bazaar supported the first Da!Moscow art show held on May 18-19 at Gostiny Dvor.
Da!Moscow is an initiative of Vladimir Ovcharenko, founder of the Ovcharenko, one of Russia's first private modern art galleries, as well as the Vladey, Russia's first modern art auction.
The art show combines major galleries, unique exhibition projects and new experimental formats in one platform. It presents museum-quality artworks by Russia's leading artists that visitors can both view and acquire.
As part of the informational partnership, the Harper's Bazaar logo appears on all of the project's outdoor and printed materials.
More details are available on the damoscow.art website.