The Moscow Times: in the Middle of the Action, at the Heart of Business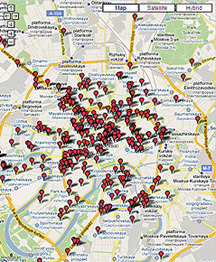 The Moscow Times newspaper is launching a new online service – a map of the paper's distribution points.
The only English-language daily newspaper in Russia has a unique distribution network of more than 500 locations throughout Moscow. A special map has been developed for readers showing all of the points where The Moscow Times is distributed. The service has a convenient navigation tool enabling users to search for distribution points near a given metro station, or by category – such as business center, café/restaurant, hotel, educational institution or fitness center.