Heike Rosener sends New Year's congratulations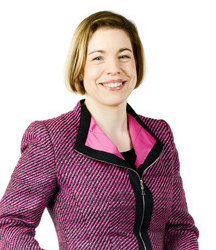 I joined Sanoma early 2012. My first business trip destination was Moscow. I was really happy to return to Moscow and I was eager to meet the people working for Sanoma in Russia.
Sanoma is a great company with a very future minded management and lots of energy for innovation. Following my first trip to Moscow I had the same feeling about Sanoma Independent Media! A company with 20 years of tradition and respect for print and fantastic initiatives in digital and other platforms. All the people I meet are full of ideas, initiatives come constantly from all directions. Together with the future new CEO, the management, all the colleagues and Derk Sauer we will combine the strength of Sanoma group and SIM to further develop our most important and biggest company in the region!
I invite you all on this exciting journey! Exciting because media has never faced so many challenges at the same time. So together we prepare for the next 20 years of growth and success! And I would like to use this opportunity to wish all our partners and customers relaxing holidays and a successful 2013!
Heike Rosener
CEO Sanoma Media Russia & CEE