Dima Bilan: "Thank you for the fond memories!"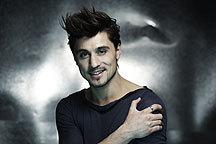 Dear Friends!
Congratulations on such a serious and important date. You are true professionals!
Thank you for the great photography, interesting interviews and fond memories! Here's hoping you attain greater prosperity, new creative heights, astronomically huge print runs and that you remain Number 1 forever!
Dima Bilan
Singer