Cosmopolitan in May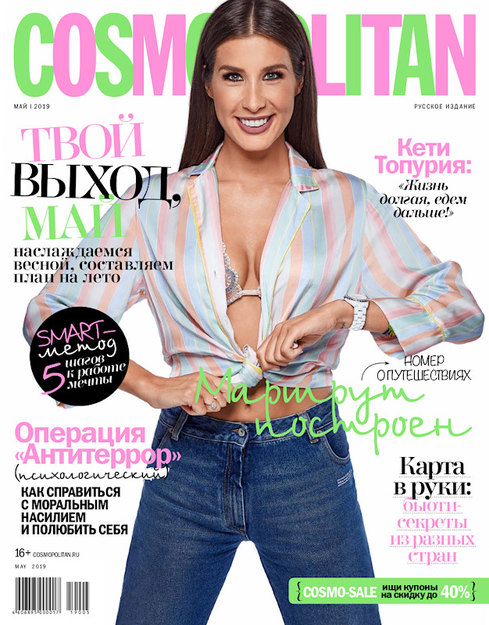 The May issue of Cosmopolitan is devoted to travel. Singer Keti Topuria appears on the cover and speaks about having a broken heart, the advantages of working on a team, and educating her daughter.
Also in this issue:
Kick the habit! How to recognize when you've become the victim of moral violence.
Only mistresses will survive. Columnist Maria Bogdanchikova on sex with married men.
Practical advice for those who increasingly use Headhunter.
Dining abroad: how to choose a restaurant while traveling.
Moscow Museum Director Alina Saprykina on women in leadership positions, museum workers' worst nightmares, and what will happen when robots take over.
Actor Ryan Reynolds talks about Deadpool, youthful dreams, and working with Giorgio Armani.
The issue is already on sale.