Esquire in February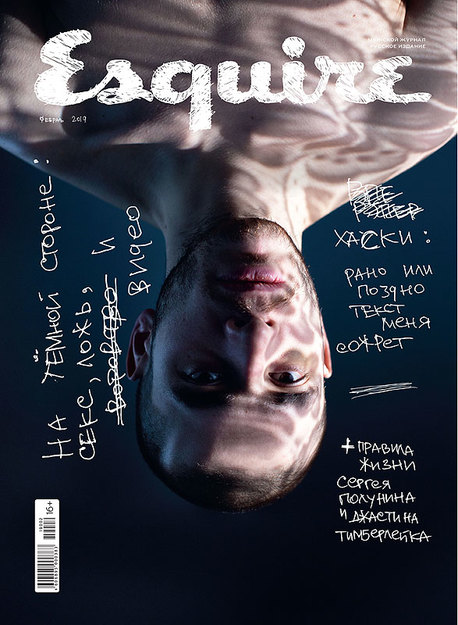 The rapper Husky appears on the special double cover of the February issue of Esquire magazine. In a dialogue with Esquire Editor-in-Chief Sergei Minaev, the musician reflects on whether it is possible to stay out of politics after being locked in a jail cell for singing a song in a parking lot, and for which Dmitry Kiselyov defended him on TV.  

Also, for this special "dark" issue, Esquire discovered how officials steal from the budget, hackers blackmail banks, and producers of "amateur" porn deceive their audiences; learned who is building the largest financial pyramid in modern Russia; and retraced the footsteps of Sergei Mavrodi – the "great conman" of the 1990s – whom, as it turns out, people have started to forget; and counted how many concerts have been banned in Russia over the past two years.

Also in this issue: how to enter into a contract with a witch and where the "devil's chair" stands, a chronicle of the hunt for Saddam Hussein, as written by those who took part, and an illustration of what has become of the American Dream after several financial crises.

Finally, the rules of life according to ballet dancer Sergei Polunin and musician and actor Justin Timberlake, and a homage to the Mariinsky Theatre.

The issue is already on sale.