Popular Mechanics in February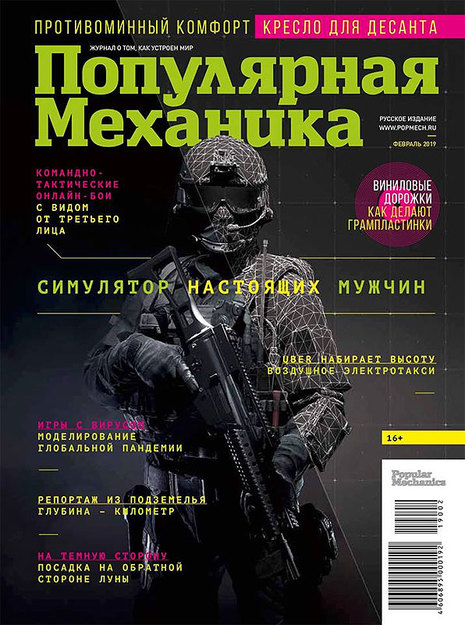 In the February issue of Popular Mechanics magazine, readers will find a report from a copper mine: a correspondent and photographer for the publication descended one kilometer underground and brought back fantastic photos from the depths of the earth.
Also in this release:
the first details about the most anticipated game of recent years: the hardcore Caliber special forces simulator from Wargaming;
the Chinese lunar probe CHANG'E 4 and its flight to the dark side of the moon;
epidemiologists' command post exercises: how doctors and states play nightmarish scenarios of pandemics;
electron tube vinyl: a report from an old school recording studio;
secret IKEA technology;
how the armies of the world use camouflage.
The issue is already on sale.