Harper's Bazaar in February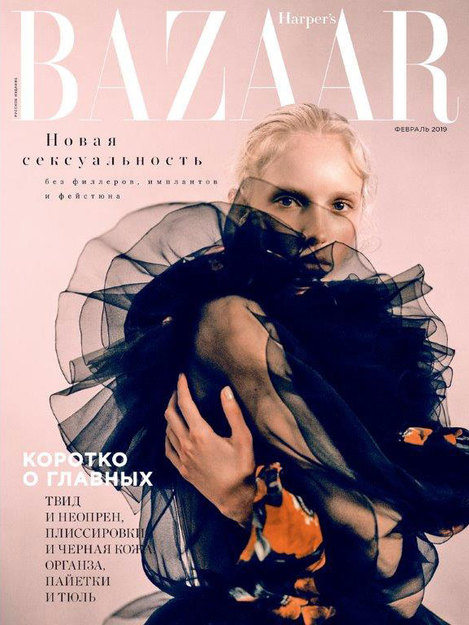 In the February issue of Harper's Bazaar:

The new sexuality – without fillers, implants, or face tuning.
Fast facts. Tweed and neoprene, pleats and black leather, organza, sequins, and tulle.
Why not...? Actor and three-time Oscar nominee William Dafoe and the new Van Gogh on how to put some variety in your life in February.
A white and green wedding. They say that the main wedding trend this season is awareness of everything – from the environment to ethics.
B&W. Read a report and view photos from the Harper's Bazaar pre-New Year's Black & White Gala.
Discovery. The best travel destinations and offers in February.
Flash! The hottest parties according to Harper's Bazaar.

The issue went on sale January 22.

Harper's Bazaar – fashion without rules!