Robb Report Russia in January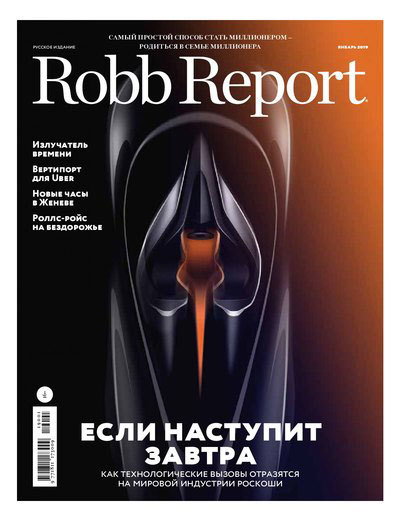 The January issue of Robb Report Russia magazine is devoted to technologies of the nearest future. In the first issue of the year, readers will find a selection of the most promising concepts – from an ultrasonic private jet to air taxis. The magazine looks at the use of 3D laser printing in the manufacture of watches; presents silk made from orange peels, leather that changes color, wrinkle-proof merino wool and other new materials from the world of fashion; and shows the latest creations from the January Salon of Fine Watchmaking.
Also in this issue:
diamonds, sapphires, rubies, and other gemstones for the New Year's holidays;
a test drive of the Rolls-Royce Cullinan, the company's first off-road vehicle;
a history of heirs who managed to multiply their wealth;
warm countries for travelers and comforting aromas for homebodies;
and much more.
The issue is already on sale.