Domashny Ochag Releases Festive Special Issue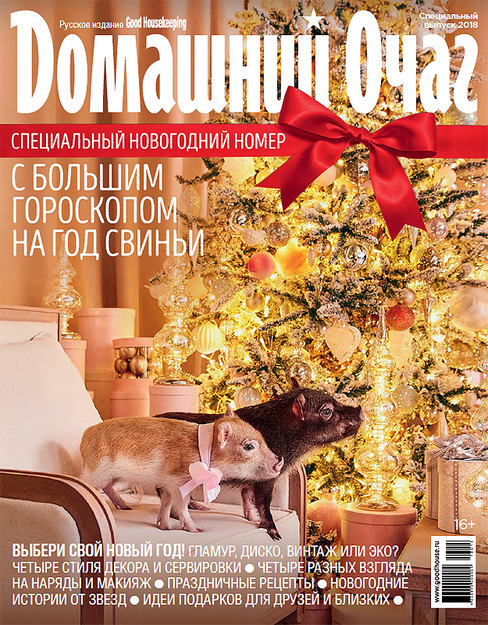 Domashny Ochag magazine has released a special New Year's issue in which editors bring together 100 columns' worth of ideas on how to celebrate the holiday.
Readers are invited to choose their own New Year's style – "glamorous," "vintage," "eco-friendly," or "disco." When else during the year can you let loose and play a little, create an atmosphere to match, and try out an unusual role?
In this issue – décor, serving, recipes, outfits, makeup, jewelry, gifts, New Year's stories from celebrities, and a detailed horoscope for the Year of the Pig.
Be surprised and inspired and get ready for the New Year with Domashny Ochag!