Esquire Held Public Talk in London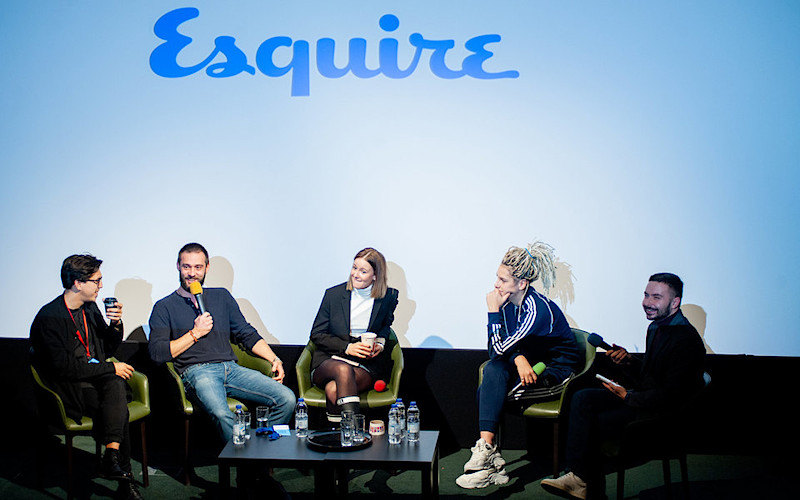 Esquire brought together young Russian filmmakers for a public talk as part of Russian Film Week in London. The event was held on November 29 in the Regent Street Cinema. Built in 1848, it is Great Britain's oldest movie theater. In fact, it was here that the Lumiere Brothers showed their first short films to the English public.
Esquire Editor-in-Chief Sergei Yakovlev sat down with actresses Irina Gorbachev and Irina Starshenbaum and new directors Oleg Trofim (who made the blockbuster "Ice") and Vladimir Bitokov (who won the Kinotavr Film Festival special prize for "Deep Rivers") to discuss whether Russian cinema can be interesting for foreign audiences and how to arrange a film shoot in Europe and America and become the Global Russians of cinema.
It came out during the conversation that actress Irina Starshenbaum has long had an agent in the U.S. and Irina Gorbachev would gladly play a role in a Lars von Trier film. At the same time, the Russian directors said that a film's idea is more important than its budget and fantasized about what type of films they would make abroad. Oleg Trofim would like to shoot a film about musicians, while Vladimir Bitokov would tell the story of migrants who try to make a name for themselves abroad.