Esquire and Rive Gauche Hold Antidepressant Party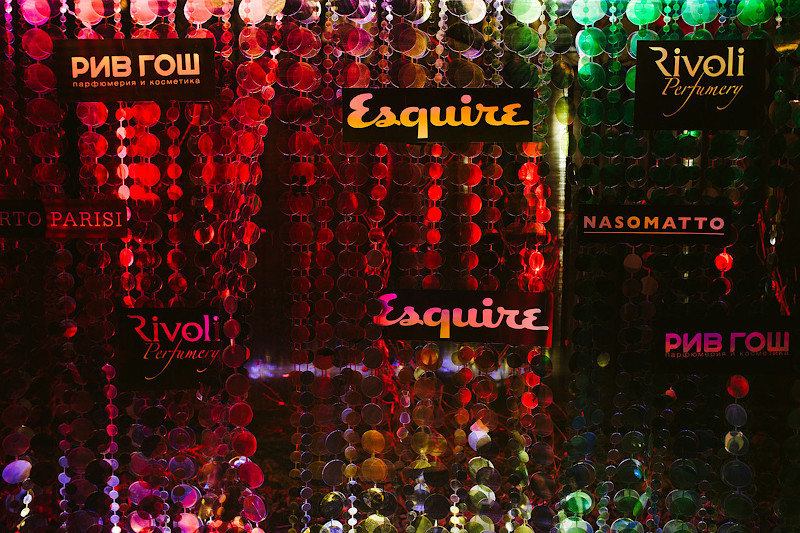 Esquire magazine and the Rive Gauche perfume and cosmetics chain held an antidepressant party with extraordinary perfumer Alessandro Gualtieri and in honor of the first visit to Moscow by the creators of the Nasomatto and Orto Parisi brands. The event took place on November 22 at the Richter art space.
As they entered, guests were invited to take part in a lottery by pulling a ticket from a bucket of earth, to weight themselves on a set of "magic" scales, and to receive Alessandro's recommendation for the perfect aroma. Each guest also received a special antidepressant gift from the perfumer.
The Richter space was filled with original art objects by Alessandro and video projects explaining the process by which fragrances are created. The library was turned into an Esquire magazine hall, and the cloakroom into a stage for experimental theater. Guests who dared to go down the stairs and walk along a dark corridor found themselves in a room with a perfume and light installation.
Especially for the event and as a cure for winter depression, Alessandro added a secret ingredient to the well-known Red Moscow cologne to transform it into the brand new Red Depression scent.
Sasha Rozet, former Solyanka Club art director and co-creator of the Discipline series of industrial parties, provided music for the event.
Nasomatto and Orto Parisi brand perfumes appear exclusively in Rivoli Perfumery boutiques and Rive Gauche stores.