Popular Mechanics at Non-Fiction Literature Fair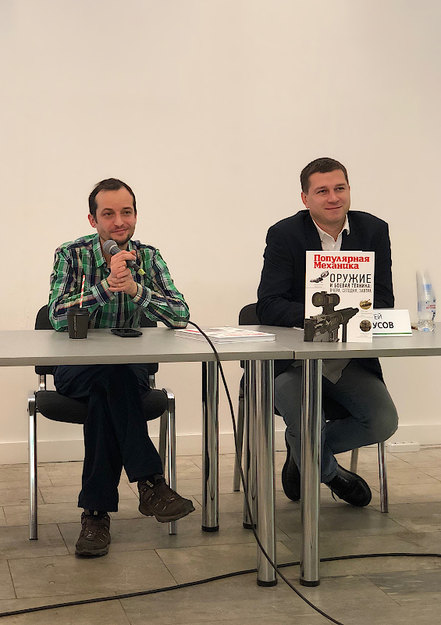 Popular Mechanics magazine Editor-in-Chief Roman Fishman and Popmech.ru site Chief Editor Sergei Belousov met with readers at the Non-Fiction Literature Fair at the Central House of Artists in Moscow on November 29.
Mr. Fishman and Mr. Belousov told the guests about a series of books that the magazine has published in cooperation with AST publishers, and a new book titled "Made in Russia: Ideas, Technologies, Inventions," that will go on sale soon.
The previously published volumes "Entertaining Tests and Experiments" and "Weapons and Military Equipment: Yesterday, Today, and Tomorrow" will be on sale at the Popular Mechanics booth at a 25% discount.