Independent Media To Participate in RIW 2018 Forum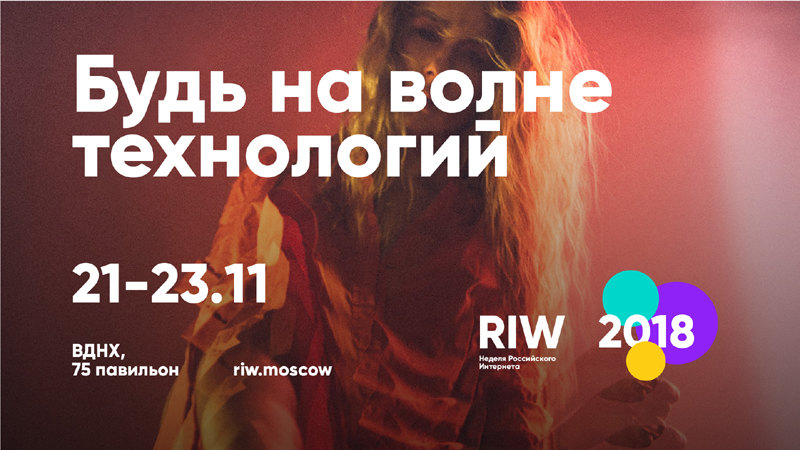 The Independent Media (IM) publishing house will take part in RIW 2018 – the 11th Russian Internet Week. The main event of fall for the Internet industry and related sectors of the digital economy, RIW 2018 will take place on November 21-23 at VDNKh in Moscow.
The IM publishing house will serve as general media partner to the forum and IM representatives will take part in two panel discussions at the event. Independent Media Strategic Development Director Tatiana Abramova will speak in the panel "About Internet Video: trends, consumption patterns, and areas of growth." Cosmopolitan Managing Director Maria Kolmakova and Esquire Deputy Editor-in-Chief Sergei Yakovlev will speak in the panel "The Media Business Beyond News and Publications – case studies."
Russian Internet Week is a multi-stream forum, large-scale exhibition, and modern showcase of digital technologies that includes a wide array of cultural and entertainment events. Year after year, RIW brings together key figures of the IT industry, government, startups, and global business community. The Russian Association of Electronic Communications (RAEC) organizes RIW. The relevant state agencies and all of the key players in the IT industry also provide support. Learn more about the event at riw.moscow.