Robb Report Russia in November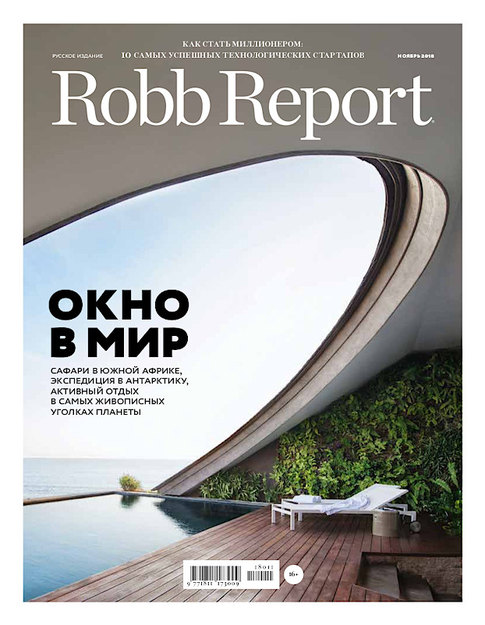 The main story in the November issue of Robb Report Russia is unusual journeys and everything connected with them. Readers will find deluxe safari lodges in South Africa, Tokyo as the new capital of custom tailoring and footwear, secret addresses in Florence and Shanghai as provided by insiders, active ski resort vacations, golf courses – even in tropical seas, premium class expeditions to visit humpback whales, penguins, and killer whales in the South Pole, and Russian country-style resorts that are every bit as comfortable as those in the West.
Also in this issue:
original technological and design solutions used in the creation of watches;
winter driving courses at the Porsche Driving Center;
the ten most promising startups of 2018;
buying property in Europe as a way to obtain citizenship;
the creative laboratory of Russian jeweler Ilgiz Fazulzyanov.
The issue went on sale October 30.