Harper's Bazaar Issues Invitation to Isaac Levitan Exhibition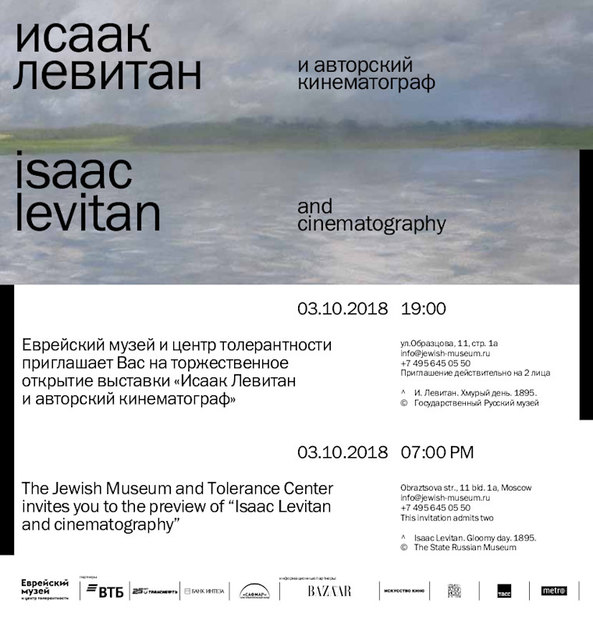 The exhibition looks at how the work of landscape painter Isaac Levitan influenced the portrayal of nature in Russian cinema. The exhibition space integrates the artist's works with recognizable scenes from films by such directors as Sergei Eisenstein, Andrei Tarkovsky, Alexander Sokurov, Andrei Konchalovsky, Roman Balayan, Sergei Solovyov, Andrey Zvyagintsev, and Alexander Dovzhenko.

The Harper's Bazaar logo appears on all outdoor and printed advertising for the exhibition.

The exhibition at the Jewish Museum and Tolerance Center will run through January 20.