Esquire in October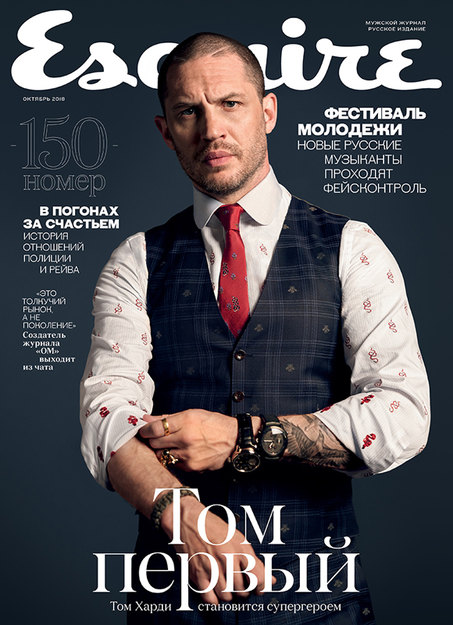 In the 150th anniversary issue of Esquire, Antokha MC, Pharaoh, Eighteen and other young musicians pass face control, SoundCloud, VKontakte, and YouTube squeeze producers out of the music business, and people in uniform burst in on raves to the commentary of eyewitnesses.

Also, Editor-in-Chief Sergei Minaev discusses the new generation of performing artists with musician Igor Grigoriev, actor Tom Hardy finds a supervillain mask in a pet store, and Sergei Shnurov's ex-wife swims in a pool wearing an evening dress.

In addition: actor Kirill Adveev writes about the film "Kislota" and former Cosmopolitan Editor-in-Chief Polina Sokhranova writes about how to replace old, long-forgotten things; the world's best pop artists and cameramen are coming of age in the former Soviet republics; French chef Regis Trigel prepares stewed lamb while balancing on a ladder, and an octopus comes knocking at the door of Daria Shulga, director of the public Strelki programs.