Esquire in August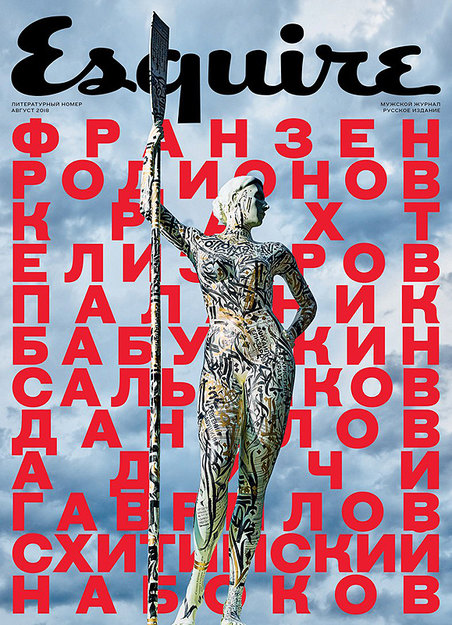 The annual literary issue of Esquire went on sale July 24. Readers will find that Russian literature is alive and wonderful, and that its pulse is felt not so much alongside bestsellers in Moscow bookstores as it is far beyond the Moscow Ring Road.
Retired postman Anatoly Gavrilov of Vladimir wrote something between a story and a new hit for Krovostok. Yevgeny Babushkin offers a tale tuned to phonetics, music, sound, clatter, and echo. From Alexei Salnikov, a drawn-out daydream-like child's fantasy inconspicuously spanning three decades. And Anna Nerkagi, who writes directly on stones of the Nenets tundra, turned the entire steppe into her manuscript.
All of this comes in addition to mood-inducing foreign prose. Readers will find stories by Jonathan Franzen and Chimamanda Ngozi Adichie translated into Russian for the first time. Also, excerpts from new novels by Christian Kracht and Chuck Palahniuk slated for release this fall.