Independent Media Employees Among Top-Rated Young Media Managers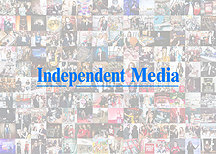 Employees of the Independent Media (IM) publishing house have once again been included among the best young media managers according to the rating by Odgers Berndtson and Mediascope.

Popmech.ru site Chief Editor Timofei Skorenko, Cosmopolitan Beauty magazine Chief Editor Yulia Lapshina, and Men's Cluster Internet Projects Director Konstantin Kuznetsov were all ranked among the most promising Russian media managers under 35 in 2017.

The annual rating of young media managers includes representatives of Russian TV companies, radio stations, web companies, and print media under the age of 35 who are most likely to determine the future of the industry in the coming years.