Robb Report Salon Discussed Art Collecting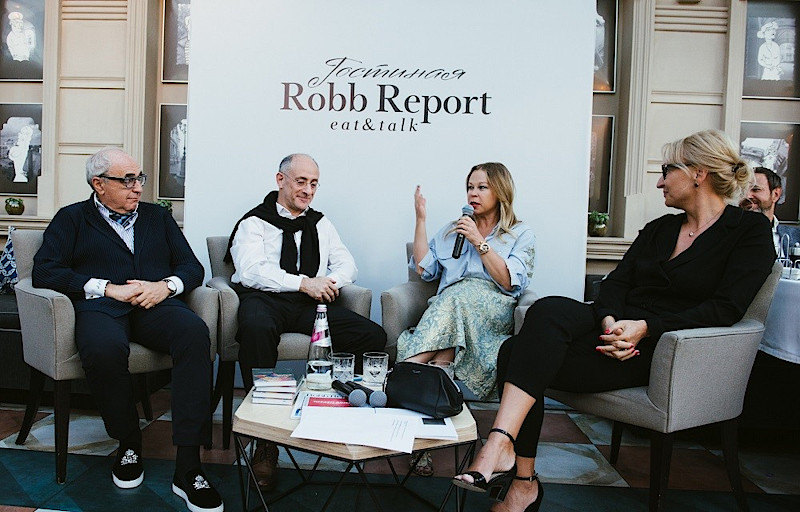 Robb Report Russia magazine brought together famous collectors for a meeting devoted to the collecting of art. The event was held on June 20 at the Babel restaurant in Moscow as part of the Robb Report Salon project.

Margarita Pushkina, the founder and director of the Cosmoscow Art Fair and founder of the eponymously named foundation for contemporary art, Alexander Dobrovinsky, famed collector, lawyer, and writer, as well as Dmitry Kovalenko, famed art collector, and Natalia Grigorieva, founder of the Lumiere Brothers Center for Photography, spoke on the theme "Collecting art: famous vs. contemporary." Famous art critic, journalist, and founder of the first Russian auction house Alpha Art Mikhail Kamensky served as moderator of the discussion.

The evening ended with a dinner of Black Sea cuisine prepared by Babel restaurant chefs.

The guests of the evening included Robb Report Russia business partners and the Cosmoscow collectors' club.