Tatiana Abramova Talked about Independent Media's Digital Transformation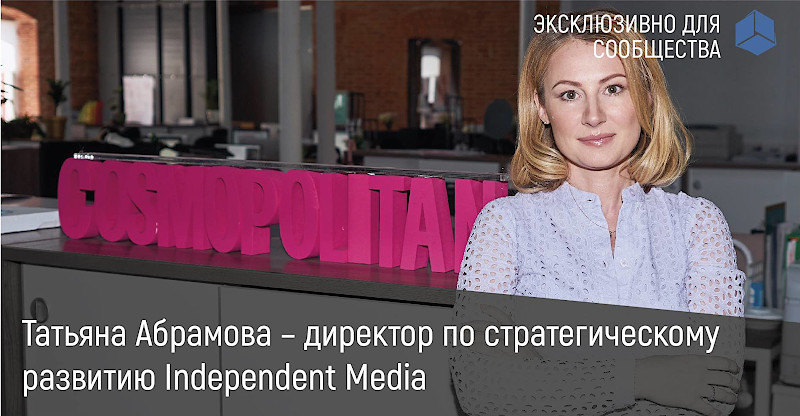 Cosmo.ru recently introduced a revolutionary new online shopping service powered by artificial intelligence. The project was implemented in partnership with the Russian technology start-up Sarafan and global IT leader Microsoft. This is not the only such project: Independent Media (IM) is actively introducing new technologies on all its sites.
Independent Media Strategic Development Director Tatiana Abramova spoke with the Invisible Revolution community about the digital transformation that IM brands are undergoing, new projects and services, and the future of Cosmo.ru. The interview appears on the community's Facebook page.
Invisible Revolution is a club supported by Microsoft and devoted to the discussion of technologies in business. The IR community targets a business audience that now numbers more than 3,000 people on its online page.