Cosmopolitan Presented Muz-TV Award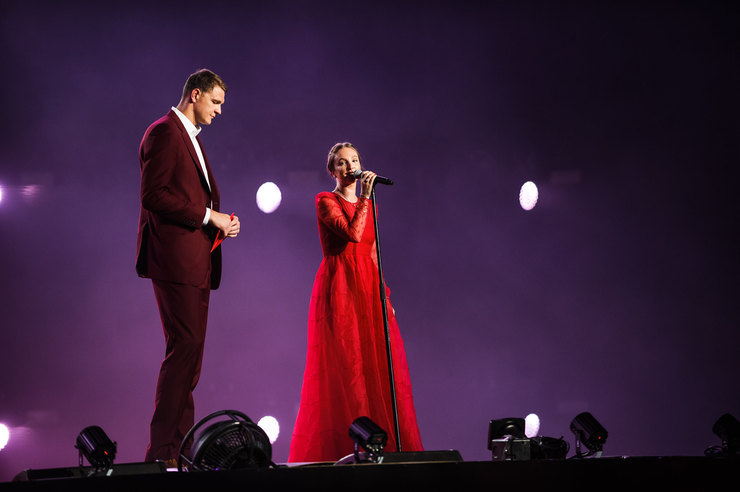 For the second year in a row, Cosmopolitan magazine presented the Muz-TV Best Female Video award.
Cosmopolitan Editorial Director Aliona Peneva presented the award along with basketball player Timofey Mozgov. According to the results of voting on the muz-tv.ru site, the prize went to singer Zara for her video to the song "Mir vashemy domy."
Muz-TV Award 2018 – Transformation, the sixteenth annual presentation of the television awards, was held on June 8 at the Olympic Sports Complex, with showman Dmitry Nagiev, journalist Ksenia Sobchak, TV host Maxim Galkin, and blogger Nastya Ivleeva conducting the event.