Popular Mechanics in June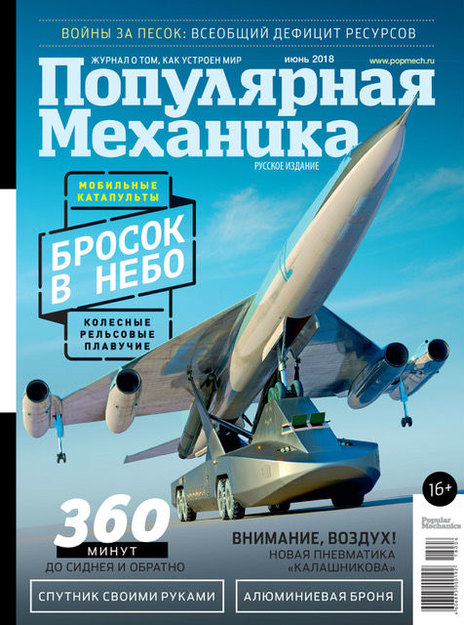 The idea of taking off from a dead stop has been around almost as long as the dream of human flight itself: the first aircraft prototypes of the late 19th century - that were yet to achieve sustained flight - relied on catapults to become airborne. The new issue of Popular Mechanics explains how the idea "took off." And back on Russian roads, PM editors test drove an electric BMW i3 and explained how Moscow is preparing to receive driverless cars.

Also in this issue:
Sleeping in class. Is it possible to learn in a state of conscious dreaming?
Nerve cells do not regenerate, but could an adult brain form new neurons to replace those that have been lost?
The whole world is not enough. Mankind faces a shortage of the most basic mineral resources.
Walking on water. The Seabike - or, How to outdo Ichthyander.
Project Guido. A motorcycle that opens a portal to the future today.
Flying over the globe. We build a model of an orbital spacecraft from the Orbicraft kit.

The issue went on sale May 22.