Esquire in May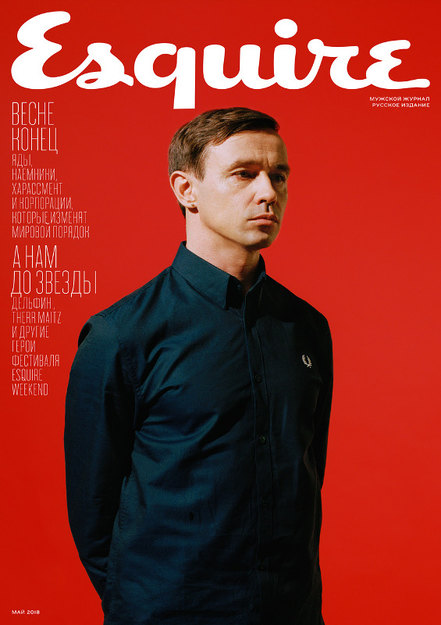 The May issue of Esquire magazine has two covers that features musicians Dolphin and Anton Belyayev (from the group Therr Maitz). Not only do they headline the Esquire Weekend event, but the new issue also includes material about Anton Belyayev and an interview with Dolphin by Chief Editor Sergei Minaev.

Many more interesting things await inside this issue: an investigation into private mercenary services that help governments achieve various objectives beyond their borders; a powerful and candid article by screenwriter Oleg Malovichko, who found the inner strength to talk about violence he experienced as a child; political analyst Alexey Chesnakov offers a range of scenarios for how Russian-Western relations might develop; and one person's story of surviving sexual slavery.

Also on the pages of this month's issue – a beautiful photo shoot with actress Alexandra Revenko, an excerpt from the new book by Yevgeni Grishkovetz, and the rules of life according to musicians Maxim Fadeev and Alice Cooper.