Esquire in April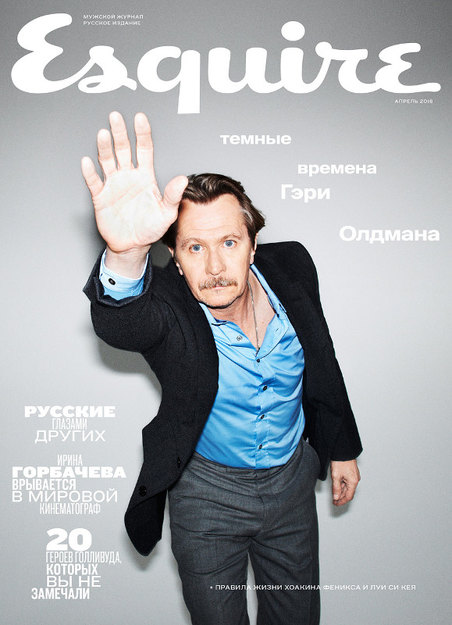 In the April issue of Esquire, learn why Gary Oldman – who received an Oscar this year – is arguably the world's most controversial actor. For the Dialogue column, Editor-in-Chief Sergei Minaev spoke with designer Paul Smith about competition, freedom of choice, and his friendship with David Bowie.
This issue of Esquire also explains and shows what Floyd Mayweather – the highest paid boxer in history – wears and presents 20 little-known Hollywood heroes whom everyone should know.
And especially for Esquire, Serbian actor Miloš Biković talks about Russian cinema, and actress Irina Gorbacheva explains what concerns her most. Also in this issue – the rules of life according to standup comedian Louis C. K. and actor Joaquin Phoenix and, for the first time in Russian, a novel by Walter Tevis.