Cosmopolitan Shopping in April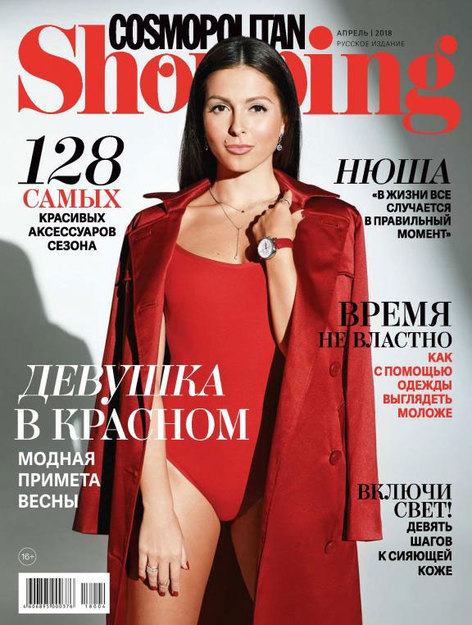 In the April issue of Cosmopolitan Shopping magazine, cover girl Nyusha offers tips to readers. The magazine's editors and experts answered an important question: how clothes can help you look younger. Also – a guide to the most fashionable accessories of spring.

In this issue:
the secret of glowing skin like models have;
IOWA singer Katya Ivachikova describes the ideal shopping experience;
one of the magazine's readers undergoes a complete makeover;
test: multifunctional hair products;
how to create a 60s-style look.

The issue is already on sale.