Musical Evening with Robb Report Salon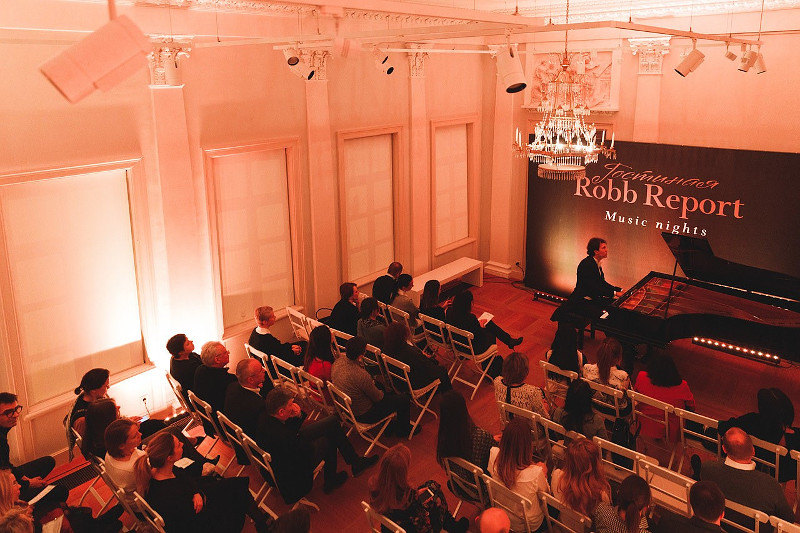 Robb Report Russia magazine held a second musical evening in its private club. The piano concert was held on February 26 in the historical Murav'yeva-Apostola museum on Staraya Basmannaya Street in Moscow as part of the Robb Report Salon: Music Nights event.
The featured performer was Russian-born U.S. pianist Vladimir Khomyakov, who closed out his Russian tour with the concert at Robb Report's private club. The magazine's subscribers and friends came together to hear performances of Chopin, Barber, and Gershwin.
Guests also learned the history of the mid-18th century manor house in a special private excursion of the estate.