Cosmopolitan Held Lovers Party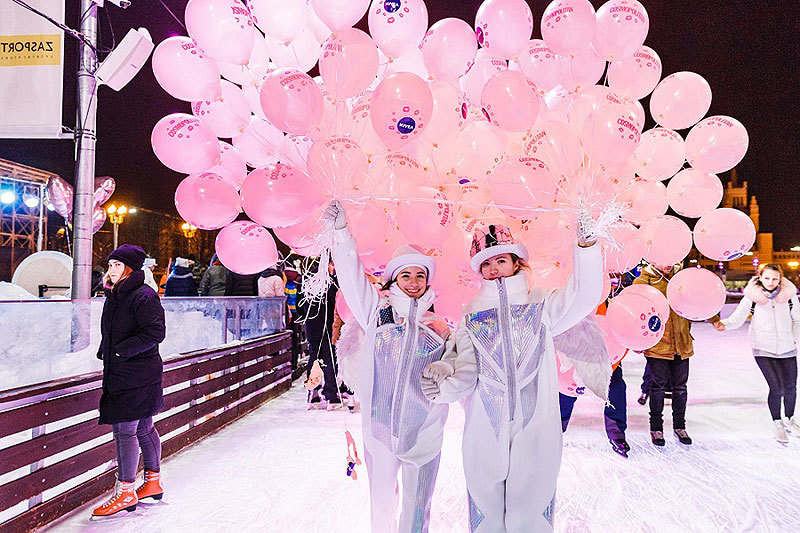 Cosmopolitan magazine held a Valentine's Day party at the VDNKh skating rink. With the help of Cosmopolitan and the Nivea brand, the rink was transformed into a land of lovers for the evening.
Guests enjoyed a packed program: KissCam, dance workshops, quizzes, contests, and much more. As the event heated up, the host announced a contest for the longest kiss – with Cosmopolitan awarding prizes to the three couples demonstrating the most "stick-to-itiveness."
The highpoint of the holiday and the most striking thing to happen that day was a flashmob – participants released 1,000 balloons into the air, each containing a declaration of love.