Popular Mechanics in March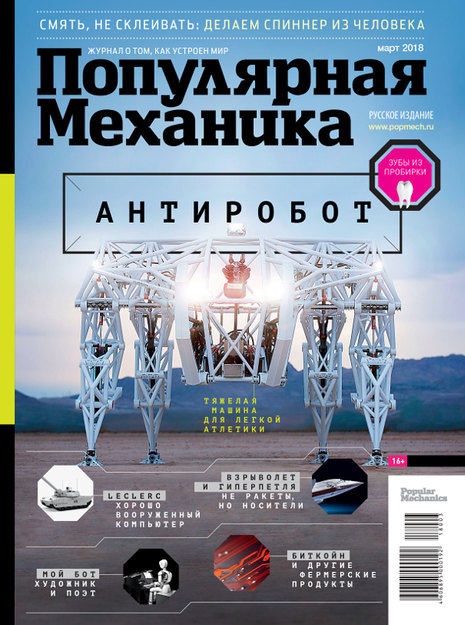 No artificial intelligence, automated movements or even stabilizing gyroscopes here – just a controller's skill and the power of a 225 hp electric motor. Read everything about giant walking anti-robots in the article "Iron March" in the new issue of Popular Mechanics.
Also in this issue: bioengineering in dentistry will eliminate the need for fillings and crowns; a practical PM guide to earning crypto-currency; new technologies at the Olympic Games in Pyeongchang; alternative astronautics and the most dangerous SU-35.
The issue went on sale February 20.