Harper's Bazaar in February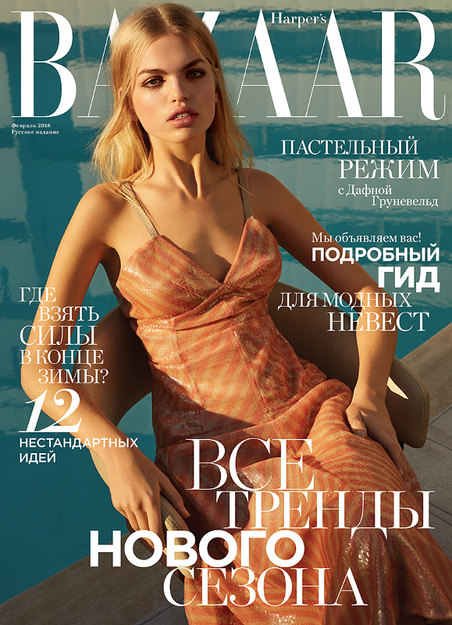 On the cover of the February issue of Harper's Bazaar – Dutch model Daphne Groeneveld in a Fendi dress.

In this issue:
Rules of the game. All the main trends of the upcoming season in a Harper's Bazaar shoot.
20 years later. The fashion precepts of Donatella Versace.
House of tips. Top buyers on the fashion hits of the new season.
Announcing you! A detailed guide for stylish brides.
Prominent places. The world's most unusual spa treatments.
New, necessary, best. Insider info on the hottest buys and finds of the month.
Where to draw strength at winter's end? 12 non-standard ideas.
Let's be honest: in Thailand in the footsteps of Keith Moss.
Crank up the Dorn. The Ivan Dorn fashion runway.
In the club. Nadezhda Obolentseva and Irina Kudrina on the past and future of Club 418.

The issue went on sale January 23.