Esquire in January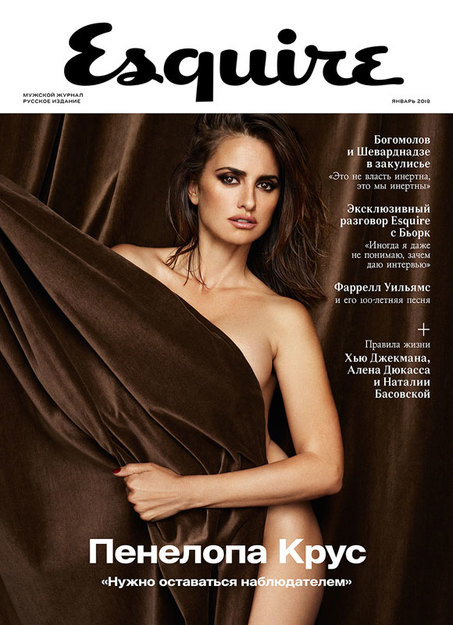 In the January issue of Esquire magazine: actress Penelope Cruz prepares to play designer Donatella Versace, world figure skating champion Evgenia Medvedeva laughs off her injuries, and singer Bjork explains what utopia is and why we cannot escape the era of feminism.

Also in this issue – the rules of life according to chef Alain Ducasse, actor Hugh Jackman, medieval historian Natalia Basovskaya, as well as dialogues with director Konstantin Bogomolov, the 10 worst TED talks, and what's like to grow a third ear and earn $21 million while remaining a weakling.

The issue went on sale December 26.