Popular Mechanics in January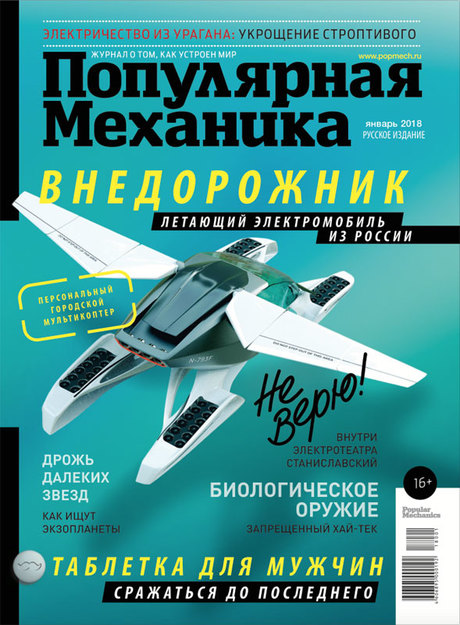 In the new issue of Popular Mechanics, find stories about Russia's flying electric vehicle, how to channel the energy of a hurricane to constructive ends, the most unusual theater, how scientists are searching for exoplanets, and the future of electric aviation – on batteries or hybrids.
Also, take a tour through the bowels of the Empire business complex, and find out everything you've ever wanted to know about biological weapons but were afraid to ask.
The issue went on sale December 19.