Natalia Zlobina Named Heroine by Domashny Ochag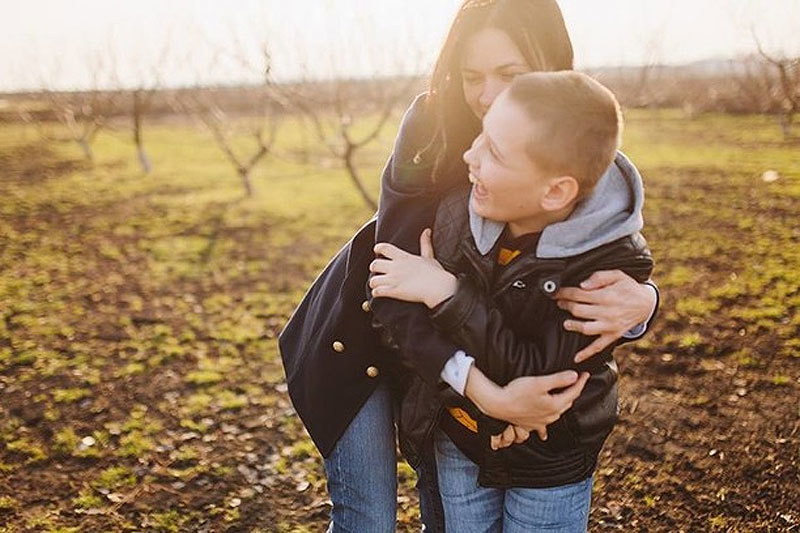 Natalia Zlobina, a finalist in Domashny Ochag's Heroine of Our Time contest, is on the cover of the January issue. The magazine is using this opportunity to raise awareness and support families who raise children with autism.
Ms. Zlobina, who lives in Belgorod, is the mother of a boy with autism. One day, she decided to go public with her son's diagnosis and posted an open letter in social networks asking parents of other children with autism to respond. She wanted to team up with others to find information and specialists, learn about methods of socialization, and to change society's attitudes towards autism.
Five years have passed since she made that appeal. A small parents' association has formed around Ms. Zlobina and has grown in size and strength. She now heads the Vykhod (Way Out) Foundation that has the following statement on its website: "We are working to ensure that adults and children with autism who are on the fringes of society can return and live their lives in society." The foundation supports and informs parents, brings together specialists, and develops special projects for the rehabilitation, adaptation, and inclusion of children with autism.
Ms. Zlobina submitted her story to Heroine of Our Time contest and was chosen as one of the finalists. At the awards ceremony in October, Domashny Ochag announced that she would receive a special prize – an opportunity to appear on the magazine's cover.
Ms. Zlobina's story and an interview with her appear on the Domashny Ochag website, Goodhouse.ru, and in the January issue of the magazine.