Robb Report Russia in December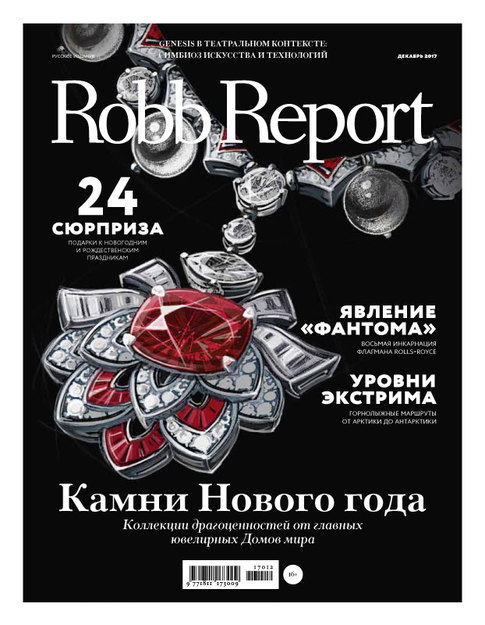 The December issue of Robb Report Russia looks at new fine jewelry creations and gift ideas for the holidays. The magazine puts readers in a festive mood with the Festaby Bulgari collection, hunts for traces of Russians in the creations of the best jewelers at Place Vendôme, joins Dior for an excursion to the gardens of Versailles, and looks at the names jewelry collectors around the world covet the most.
Also in this issue:
The eighth Rolls-Royce Phantom as an example of uncompromising luxury;
Downhill Skis: From free riding in Iceland to après-ski in Austria;
Fashion Face-Off: Parkas vs. fur coats;
Jewelers: Suppliers to the Royal Court of Great Britain;
The best family brunches in Moscow and St. Petersburg.
The issue is already on sale.