Esquire, Omega Host Literary Evening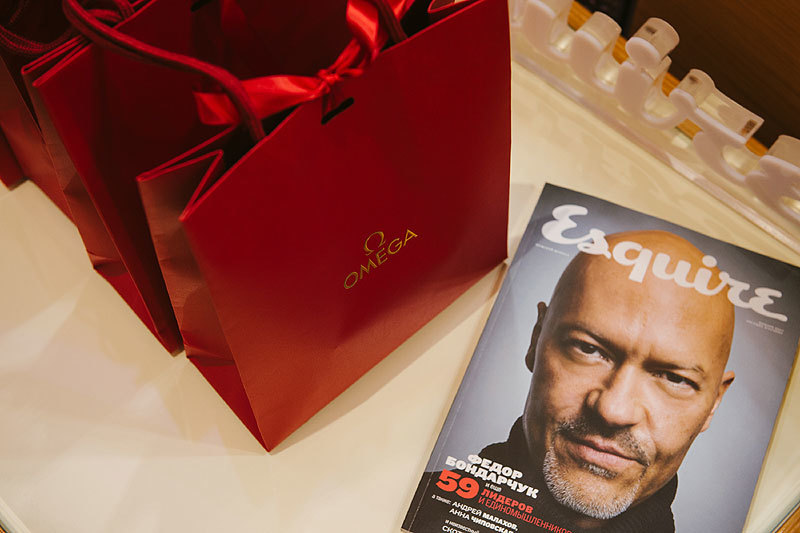 Esquire magazine and Swiss watch brand Omega gathered their friends and business partners to celebrate the launch of the new Seamaster Aqua Terra watch collection.
The Omega boutique on Kuznetsky Most in Moscow was turned into a literary salon for the event on November 20. The evening began with opening remarks from Esquire editor-in-chief Sergei Minaev and Omega brand representative Alexandra Lutz. Guests then listened to an excerpt from the Joris-Karl Huysmans novel "Against Nature" as read by actress Viktoria Isakova.
Guests got to enjoy dishes specially prepared by Peshi restaurant chefs for the event and could take part in a contest to win gifts from Omega. To participate, they had to record their impressions of the new collection using one of six possible word associations: infinity, harmony, purity, skill, innovation, or luxury. At the end of the evening, Viktoria Isakova chose the ambassadors of each associative word and awarded them prizes.
Celebrity guests attending the event included Monika Radikati, Maxim Didenko, Vladimir Varnava, Vladimir Zholobov, Andrei Bogdanov, and others.