Domashny Ochag in December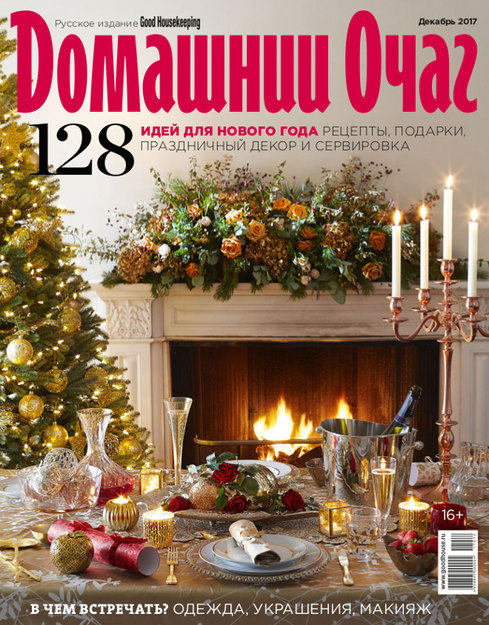 The New Year issue of Domashny Ochag magazine is out now. It contains 128 ideas for the holidays: a holiday dinner menu, gifts for children and others, a brilliant New Year's table setting, and ideas for transforming your home. Readers will find tips on what to wear for the holiday and how to create a festive look using luxurious velvet, shiny fabrics, holiday accessories, and the latest makeup styles.
Also in this issue:
Fashion & Beauty: Preparing for the holidays – a review of the best new products.
Family: A calendar of events for December, new books, winter vacation destinations, and how to spend the winter break at home.
Health: How to lose weight for the New Year and avoid putting on extra pounds after the holiday?
Interior: Instructions for creating handmade toys, decorations, wrapping paper, and greeting cards. Kitchen: New Year's cookie recipes and design ideas.
Travel: The Maldives – a beautiful and exotic destination.
The issue went on sale November 14.