Grazia Throws Fall Party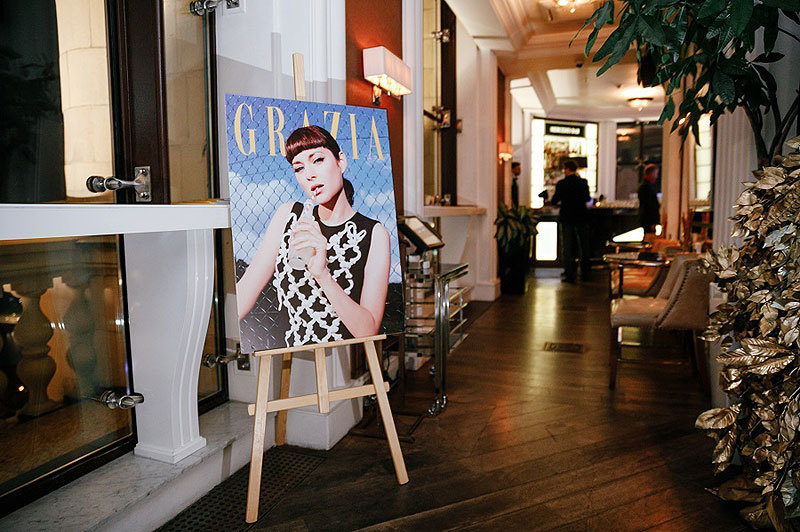 Grazia magazine held its traditional fall party for the magazine's business partners and friends at the Mercedes Bar at Hotel Ukraina. Luxurious interiors, fashionable music, and elegant dishes were highlights of the evening, which was devoted to summing up the results of the season. Pavel Shaiko served as master of ceremonies.
Guests posed for photos in a creative photo zone designed by Maria German Décor studio for the event. Grazia also conducted a raffle with prizes donated by business partners. It was open to anyone who dropped a business card into the "magic vase."
Among the prizes were, gave away a trip for two from S7 airline, as well as stays at the Hyatt Regency, Radisson Royal and Balchug Kempinski. Mandarina Duck and Kupivip.ru also presented winners with every traveler's main piece of equipment – a fashionable and spacious suitcase.
The Bendes jewelry studio raffled off diamond earrings, and American watch brand Hamilton offered up a Ventura watch. The Molecule perfume art project gave away a best-selling fragrance by new and exclusive fragrance house Vilhelm Parfumerie, and Deora cosmetics offered a set of personal care products. Chiefs Shows restaurants and Disney provided certificates good for a children's gastronomic brunch.
The evening closed with a performance by singer Irina Toneva.