Robb Report Russia in November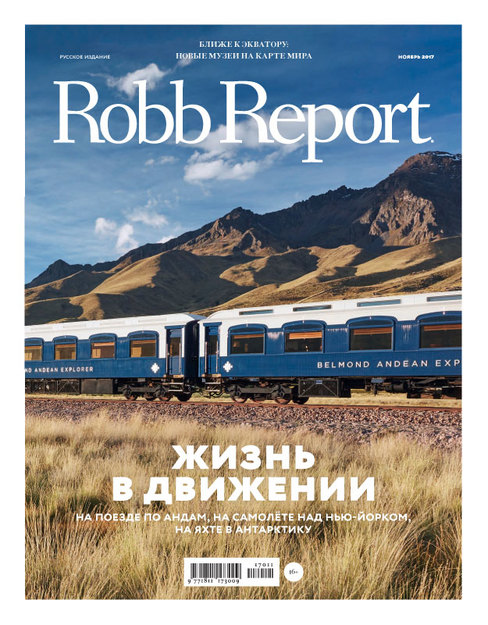 The November issue of Robb Report Russia focuses on wandering.
The magazine takes a look at the custom salons of business jets, takes a luxury train trip across Peru, examines the possibilities of chartering an exploratory journey aboard a yacht to the Antarctic, offers a selection of "smart" clothes and accessories for people on the move, and visits the world's newest museums – from the Louvre in Abu Dhabi to the Tate Modern in Cape Town, South Africa.
Also in this issue:
Perfume creations inspired by different countries and cities;
The story behind the Sardinian resort Costa Smeralda and its developer, Aga Khan;
An expert survey of watches;
Touring famous French cathedrals and taste testing a variety of patés.
The issue went on sale October 31.