Harper's Bazaar Partners Van Gogh Film Premiere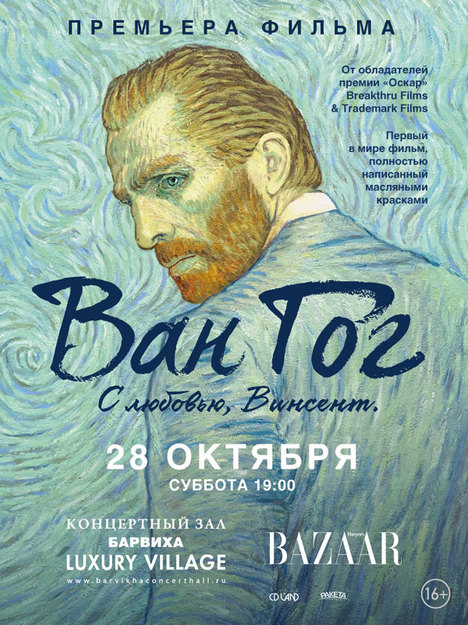 Harper's Bazaar magazine served as partner to the official Russian premiere of the film "Loving Vincent," held on October 28 at Barvikha Luxury Village.
"Loving Vincent" is the world's first full-length animated feature film drawn entirely with oil paints on canvas. A team of 112 artists from 20 countries created each of the film's 62,450 frames using oil paints on canvas, just as Vincent Van Gogh did. The story draws its inspiration from over 800 letters that Van Gogh sent his brother, Theo.
Oscar-winner Hugh Welchman produced the film and composer Clint Mansell wrote the musical score.
As partner to the premiere, the Harper's Bazaar logo appears on all of the film's advertising posters.