Esquire in October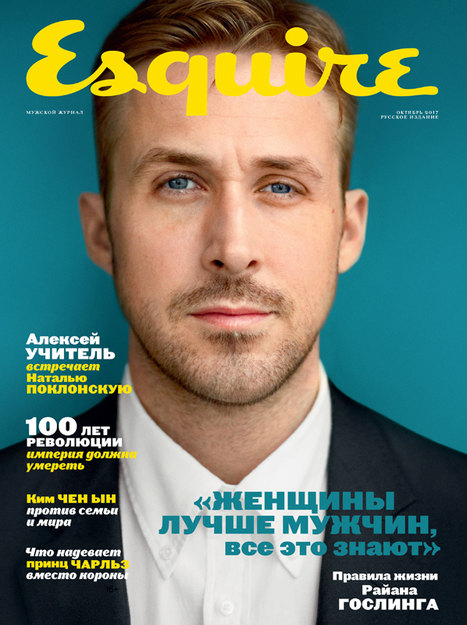 In the October issue of Esquire magazine, North Korean leader Kim Jong-un rids himself of relatives; Prince Charles wears everything but a crown; director Alexei Uchitel tries to talk to State Duma Deputy Natalia Poklonskaya; and journalist Mikhail Zygar welcomes the revolution.
Elsewhere, the first Russian male synchronized swimmer; a talking Mars rover; 20 Chinese children beaten by their teacher; a five-minute guide to cryptocurrencies; the Ku-Ku restaurant and director Ilya Naishuller, who prepare instant noodles.
Readers will also find the rules of life according to Ryan Gosling, Takashi Murakami, and Frederic Beigbeder.