Popular Mechanics at Spasskaya Bashnya Festival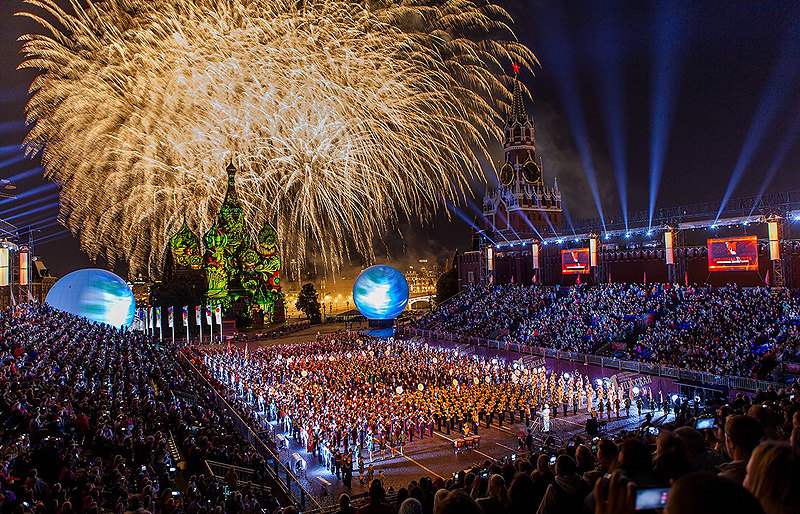 Popular Mechanics magazine served as media partner to the 10th International Spasskaya Bashnya (Tower) Military Music Festival.
Every evening from August 26 through September 3, the best military bands from Russia, Austria, Armenia, Belarus, Egypt, India, Kazakhstan, Turkey, China, and Switzerland demonstrated their musical prowess on Red Square. Audiences viewed demonstration performances by the Cavalry Escort of the Presidential Regiment and the Kremlin School of Riding. Each show ended with a magnificent fireworks display.
The musical ensembles also performed at a variety of outdoor public spaces, including five railway stations and 13 parks and gardens throughout the capital.
As media partner, Popular Mechanics displayed its logo on all printed and advertising materials associated with the event.