Robb Report Russia in September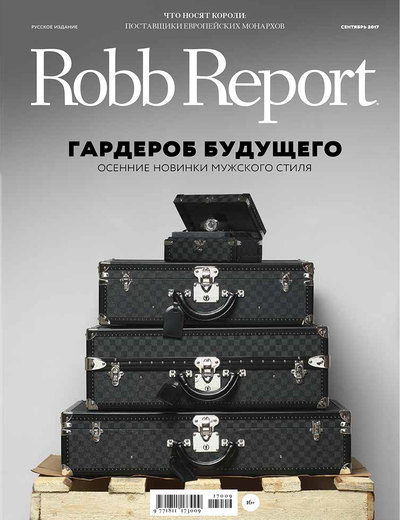 Robb Report Russia is kicking off the fall season with a focus on men's wardrobes. In the main photo shoot of the September issue, readers will find the latest fashion trends from leading Italian brands.
The magazine also takes a look at the peculiarities of the Duke of Windsor's style, the suppliers to the courts of the Queen of England and other European monarchs, discusses the anniversary exhibition of the Dior house, and examines high-tech clothing manufacture processes.
In this issue:
An in-depth look at the creation of the Bulgari Festa jewelry collection;
A test drive of the diesel Bentley Bentayga;
Watches – the experts' choice;
A gastronomic journey around Madeira;
Five items from the Cosmoscow exhibition of contemporary art.
The issue went on sale August 29.